Raw Wood Shutter Components
Match existing colors and styles
Shutters that buffer your environment against the heat, cold and the noise of the outside world also provide the more formal look for your room. Our raw wood plantation shutter parts enable you to be bold with a custom color palette and project your own style, or to match existing shutters that need repair parts.
We offer hundreds of different shutter components to compliment any style and budget.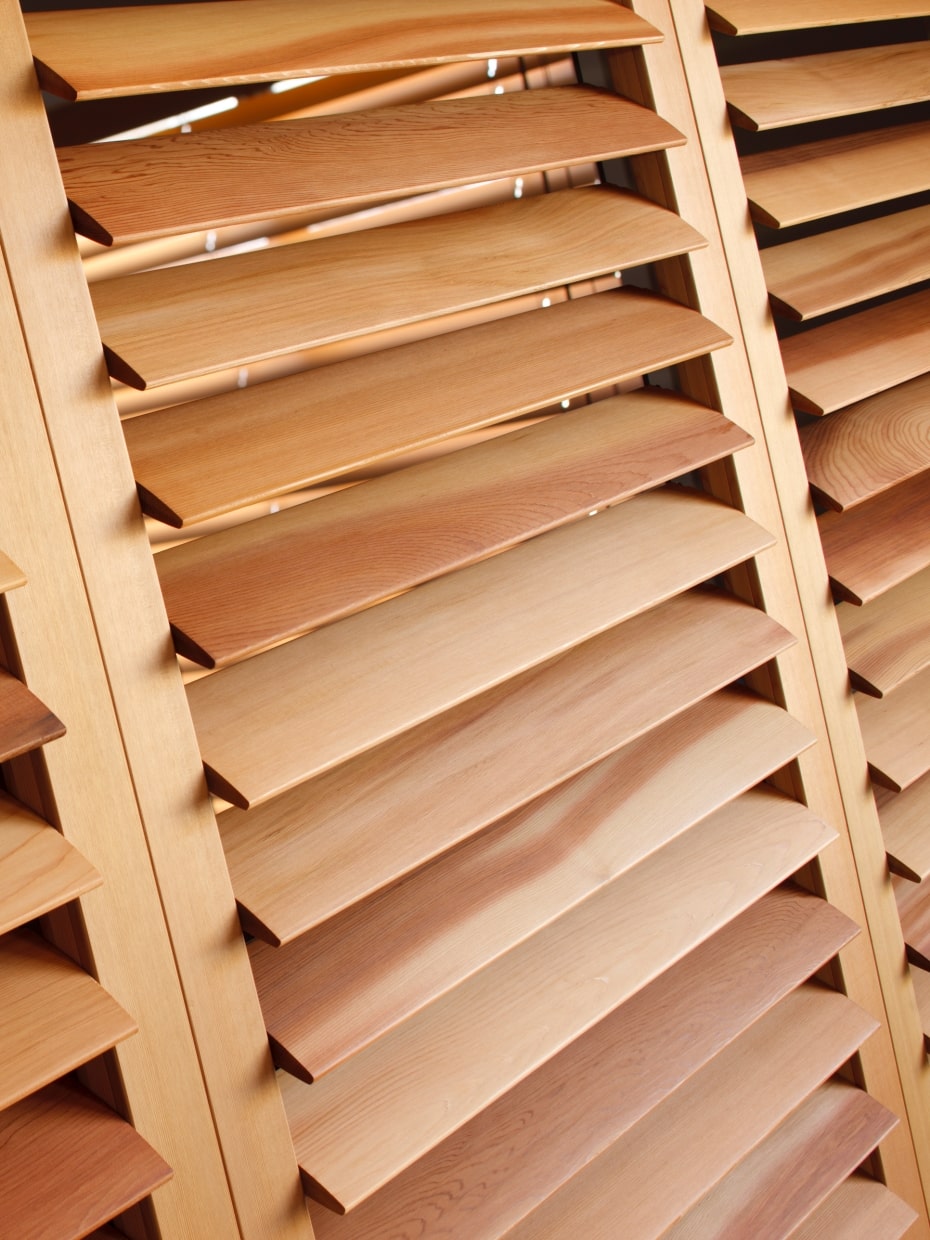 Basswood is a staple in the world of plantation shutters. It offers strength and stability without compromising its workability. This species is known for its smooth grain that finishes beautifully whether painted or stained.
Unlike other hardwoods, the grain of basswood is tight and uniform; this means your finish will be the same every time. A tight and uniform grain structure also means that basswood components have a uniform rigidity. Basswood may feel light but it is an extremely straight and sturdy species.
No need to worry about louvers sagging or wearing differently due to variances within a batch. You know what you're getting every time.
Plantation shutters protect and project
Raw wood plantation shutters and shutter parts are ready for stain. Many customers order unfinished components so that they can match to the stain or paint that they are using on other areas of their home.
Raw wood shutters components embrace a practical approach that let homeowners take direct control of the colors and overall appearance of their plantation shutters. Priming, painting and installing the components can all be part of a project that beautifies the home and increases its value.