Premium Interior & Exterior Hardware Components
Customize your shutter design
San Benito Shutter's vast selection of hardware opens up every opportunity to customize your shutter design. With our wide range of shutter hardware, there are a variety of options to fit your need including Dowels, Hinges, Inserts, Pins, Magnets, Rear Louver Controls, Screws & more!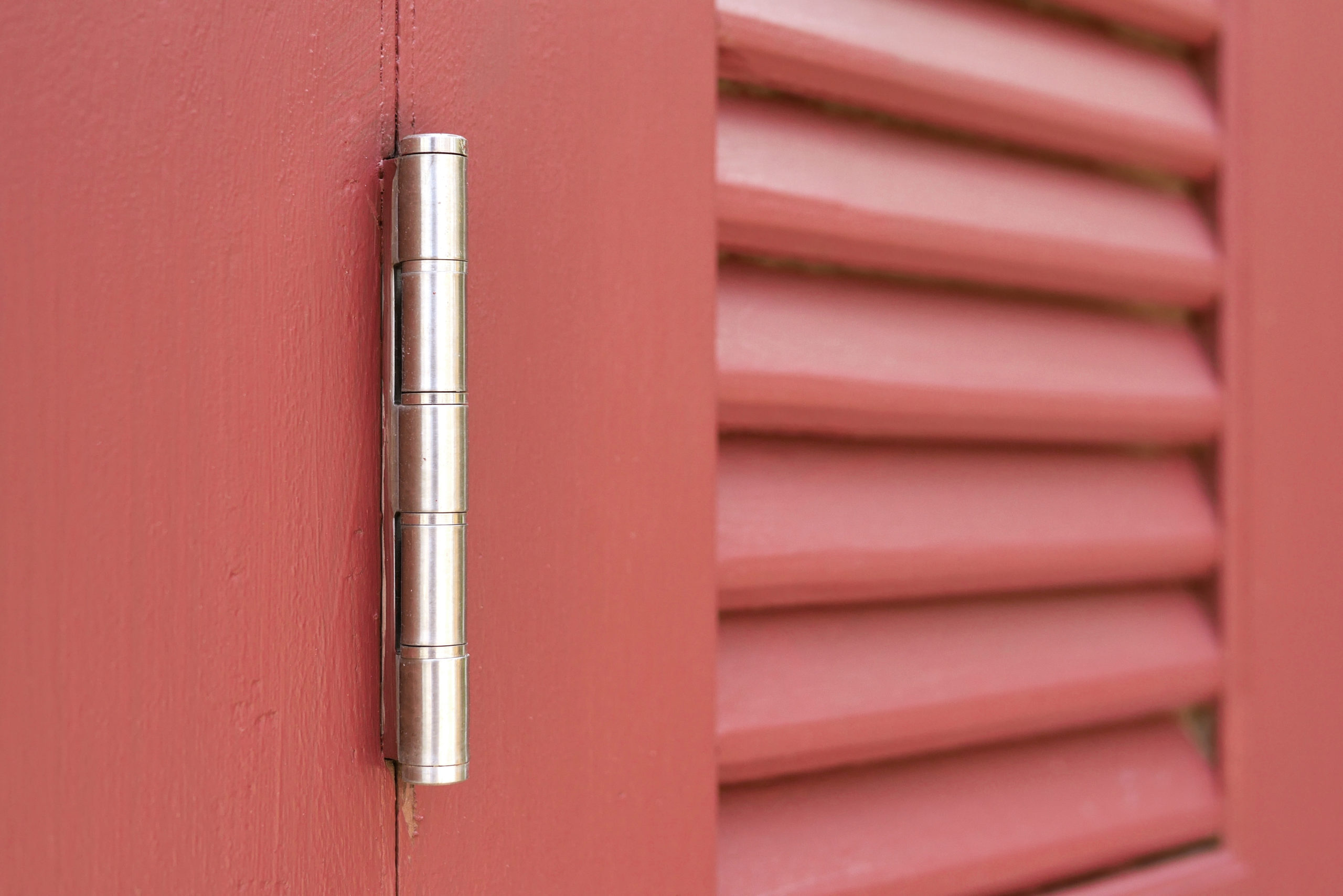 Shutter hinges transform the shutters into a functionally beautiful set. San Benito Shutter offers a selection of 2 ½" & 3" hinges that are available in several styles, offsets, and constructions to work with every window of your project.
There are two different options for controlling the opening and closing of the louver slats: standard front-tilt rod or hidden tilt bar.
The hidden tilt bar eliminates the front tilt rod from the shutter, giving the shutter, and your project a more modern look with "cleaner" lines. Other than aesthetics, there is no significant difference to the two louver control systems.
At San Benito Shutter, you can choose from three different rear louver control sizes. Our louver control  sizes are available in 2 ½", 3 ½", 4 ½" with your choice of Aluminum, Brown, or White finish.